Pups Jane born 09-09-2014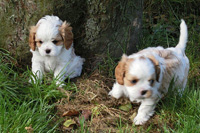 09-09-2014, Kinvaar Wishful Thinking and Trusties Calamity Jane became the proud parents of three beautiful puppies, 2 blenheim males and 1 blenheim female.
Parents are fully tested, you can see the results on their own page.
Are you interested in one of our puppies please contact us. We can tell you all about our puppies and their parents.
Pups 8 weeks old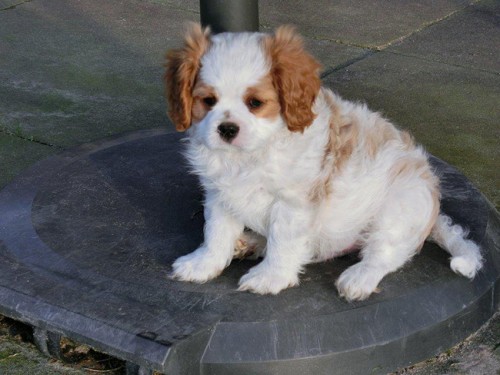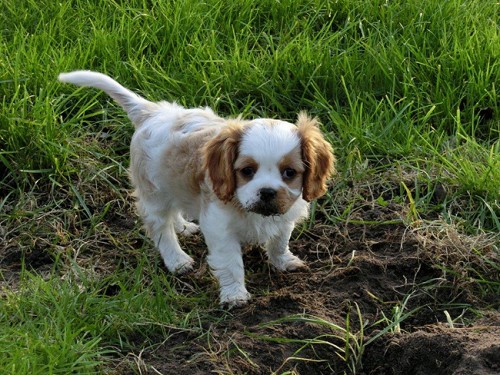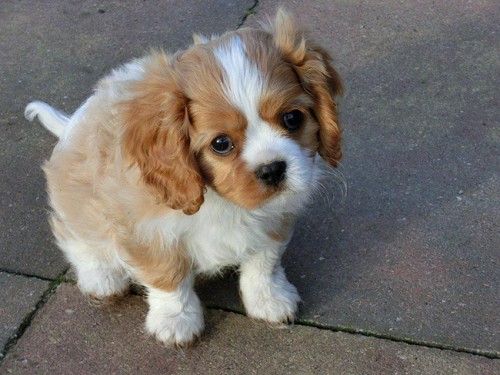 Pups 6 weeks old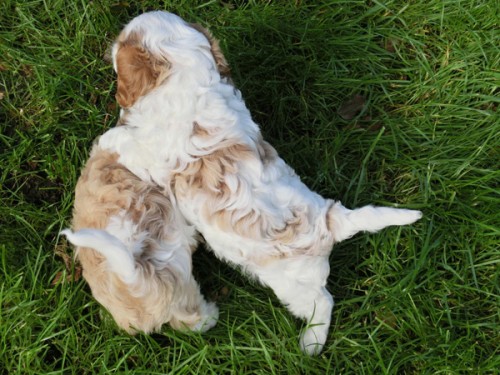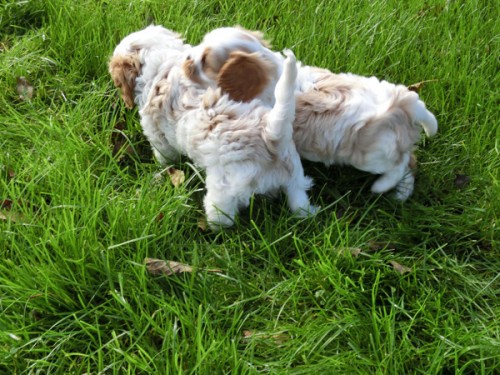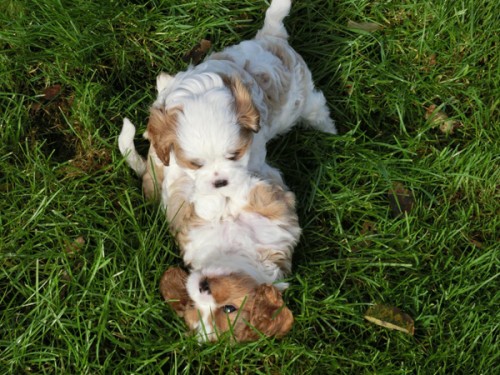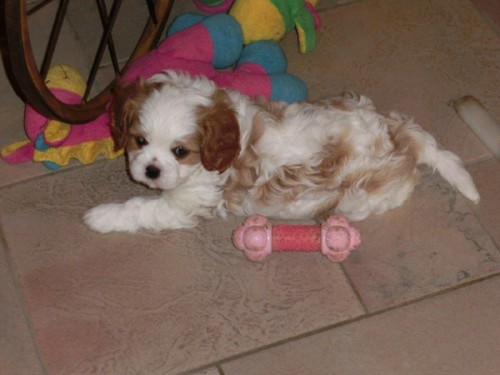 Just Born