About us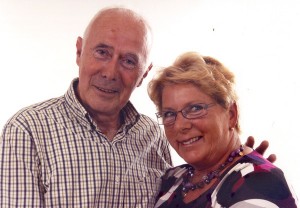 Together with my husband Govert, I -Dana- live for our Cavaliers.
Born in '48 of the last century. When I was 9 years old, I cleaned and walked the dogs of the dogshelter. At the age of 15 years a big dachshundbreeder asked me for help, but fortunately he advised me to go back to school. In 1990, after raising our children and several jobs, I followed my hearts desire and started dogbreeding, following in my grandfather's footsteps, the owner of the Bismarck-kennel, breeding English bulldogs and great Danes in 1904.
Breeding to me is preserving and improving the strain. By modern technology we are able to exclude certain pedigree-related negative health-aspects. Supported by my husband, I pay much attention to the character, the frame of the dogs, etc., in matching the cavaliers. I love to participate in dogshows.
Whenever you are in our neighbourhood, you are most welcome in Drenthe's beautiful nature-area. Every breeder is a little bit mad (on dogs): being buried in work and costs and living miles away from the city, but we are happy this way!
Wagging the tail, Dana.